The apostle Peter once wrote,
"Your beauty should not come from outward adornment, such as braided hair and the wearing of gold jewelry and fine clothes. Instead, it should be that of your inner self, the unfading beauty of a gentle and quiet spirit, which is of great worth in God's sight. For this is the way the holy women of the past who put their hope in God used to make themselves beautiful." (1 Peter 3: 3-5)
As wives, if you're anything like me, you want to be beautiful to your husband. It's fun to be called hot and sexy, of course, but I would much rather be beautiful in my husband's eyes.
Considering what Peter wrote, this doesn't just mean physically beautiful. Beauty comes in our actions, our attitudes, our thoughts and words. First and foremost, beauty comes
from within.
But how we look and act reflects that inner beauty. Let's look at some ways we can work on being beautiful for our husbands.
~Our home is a reflection of who we are. Right now, that principle holding true, I'm pretty cluttered and disorganized. That's about accurate, but it will change soon. :) Some men hold more value in a very clean, organized house than others, but I can guarantee you that any husband will appreciate a tidy, mostly-organized, tastefully decorated home. Keeping such a home is good stewardship, honoring God by taking care of what he's given us, and it will reflect a positive
attitude
that takes pride in one's home and makes it reflect one's personality.
~I do spend some effort in making myself physically beautiful for my husband. There are three main components to that:
Dress
Hygiene/health
Exercise
The way we dress often reflects how we feel about ourselves and/or how we want others to view us. Do we see ourselves as beautiful? Do we want our husbands to look at us that way? Then we'll dress in a way that reflects that. I don't encourage immodest dressing--not by any means! But I do encourage women to choose styles flattering to their figures, which are as many and varied as there are women. I try to wear colors that flatter my skin tone and that my husband likes to see on me. I try to avoid dressing sloppily or "frumpy." I wear very little makeup, but I do try to keep my hair tidy and will wear some makeup and jewelry on occasion.
Our hygiene and health sends a big message about how we feel about ourselves. I realize many women struggle with various issues that makes this difficult. I'm not trying to be insensitive; I'm only trying to give some general advice based on what I've found to be helpful. I brush my teeth at least twice a day because bad breath is something I struggle with sometimes. I shower at least once every other day, if not more. Smelling good and having a clean body are also beneficial for one's sex life...which I'll talk about shortly! We women should also do our best to eat healthfully and encourage our husbands to do the same, in order to feel and look our best and have energy for daily life.
Exercise is something that I've struggled with myself for a long time. I'm blessed with a metabolism that means I don't gain weight very easily, so I've never had to exercise in order to keep a slim figure. But I've found that exercising does have many benefits:
I sleep better
I have a better appetite
I feel better overall
I get tired less during the day
I have more energy
I am stronger
My husband loves my toned muscles
I have increased self-confidence
The Alabaster Jar
(to which I'm linking up today) has a fantastic post on this very topic. I'd highly recommend it.
I know exercising sometimes isn't fun, but there are SO many options. I do a combination weight training/cardio workout in our school's weight room, plus I bike or walk a couple miles a day, but you can do almost anything:
walking/jogging/running
swimming
hiking
biking
water sports
community softball or basketball leagues
exercise tapes designed for use in your living room (and these come in all varieties!)
working out at a local gym, YMCA, or community center
...whatever suits your fancy.
~Finally, how we make ourselves beautiful to our husbands sexually. (Note: I will be frank but not graphic, writing only what I'd want my mother to read...because she does in fact read my blog. ;) )
This has two main components:
-Mental attitude
-Physical appearance
It's said that the main sex organ is the brain. This is so true! What our attitudes are about ourselves, our husbands, and sex in general determine how we'll present ourselves to our husbands.
Some women are much more desirous for sex than others. Some seem to want it even more than their husbands do! Whichever category you fall into, I would recommend that you sometimes take on the role of initiator. This shows that you have self-confidence, which is usually a big turn-on to our husbands, and they will (usually!) respond in a way that increases our self-confidence.
When you do approach him, I would recommend that you do the following:
-Be confident
-Don't nag
Every husband will want something different from his wife (use your imagination, and
talk to him
), but I can guarantee that they will all want you to be confident in yourself, and they won't want you to nag about it. I am guilty of not following both these tips. Sometimes I just plain don't feel sexy. Sometimes my husband is very distracted with something else and he never likes me getting in his face and being annoying. Neither of these things make me beautiful to him...so I need to work on those areas.
Attitude is everything
in
bed, too, not just out of it. Be flexible--and I don't mean just physically. Don't be afraid to try new things. Who knows, you may find that you really like them! :) Don't be too stubborn or afraid to talk with your husband about what he likes and desires...
and
about what you like and want. The best way to please each other is ask--that way you know how!
Finally, your physical appearance is important in making yourself beautiful to your husband sexually. This connects with what we've already talked about regarding appearance, hygiene, and exercise (keep yourself clean and smelling good; take care of your body; dress tastefully). But I would add one more thing. Men are visually stimulated--some more than others, but all of them are. I can
guarantee
that no matter what shape you're in, your husband thinks your body is beautiful. So show it off! Visit Victoria's Secret--or a department store, if that's more in your budget--
with your hubby,
and have him pick out some lingerie and nighties for you. If he
likes
you wearing old t-shirts and sweatpants to bed, then by all means, wear old t-shirts and sweatpants. But give the more flirtatious things a chance, too. Nightgowns can be beautiful, sexy
and
comfortable.
Remember, beauty first and foremost comes from within...from having, as Peter put it, "a gentle and quiet spirit." You are a daughter of God, a creation of the Maker of the Universe, and (as a former Sunday School teacher used to say), "God don't make junk." Period. If you're struggling with your physical appearance right now, there are ways to fight and WIN that battle...but let me remind you, dear sister in Christ, that God sees you as beautiful. You're forgiven and saved, washed clean by Jesus' sacrifice on the cross, and nothing can or will ever change that.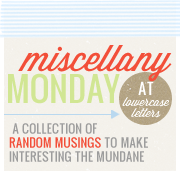 Also linked to: Far Above Rubies; Growing Home; Thankful Homemaker; Time-Warp Wife; Cornerstone Confessions; Lessons from Ivy; A Wise Woman Builds Her Home; Deep Roots at Home; To Love, Honor, and Vacuum; Women Living Well; Passionate and Creative Homemaking; Live Called; Your Thriving Family; Consider the Lilies; Finding Joy; Finding Beauty with Susan Godfrey