One year ago today,
we made promises to each other and to God...
And exchanged these...
And asked God's blessing on our marriage...
To become who we are today:
married-one-year
husband and wife
best friends
lifetime partners
a team to serve God
lovers for eternity.
I could not have imagined the sorrows and the joys,
the incredible blessings,
the hard things and the easy,
the amazing life that God would give us
in just this first year.
When people ask how married life is, I tell them,
"It's the hardest and the best thing I've ever done."
Nope, marriage isn't easy.
But it is good.
And it is so worth all the struggles
for the countless moments of happiness
that result from working hard
and especially from God's grace to us.
I love my husband more now
than I thought would be possible a year ago.
And I know
that with God continuing to bless, keep, and teach us,
the love between my husband and me
will keep growing every day.
"How great is the love the Father has lavished on us, that we should be called
children of God!
...Dear friends, let us love one another, for love comes from God.
Everyone who loves has been born of God and knows God.
Whoever does not love does not know God,
because God is love."
-1 John 3:1; 4:7-8
I apologize for the poor picture quality...my computer doesn't like uploading the high-quality photos our photographer took!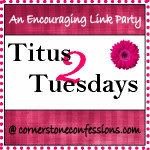 Lessons from Ivy